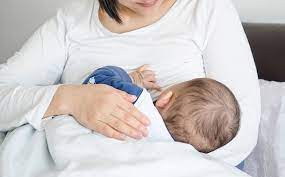 Breastfeeding promotes cognitive development, reduces the risk of death, and protects newborns
against childhood diseases and malnutrition.
A recent study estimates that breastfeeding could prevent 823,000 infant deaths and 20,000
maternal deaths globally each year.


Dr. Akash Pandita, Senior Consultant and Head, Neonatology, Medanta Hospital, Lucknow said
"Breast milk meets all the energy and nutritional needs of an infant for the first six months of life.
https://republicnewsindia.com/dinesh-karthik-dipika-pallikal-credits-neolactas-100-human-milk-for-good-health-of-twins/